Japanese Food History and Culture
Welcome to Gochisō History! This website is dedicated to the exploration and study of Japanese food culture and history.
Japanese cuisine is very deep, varied, refined, and has gained widespread fame around the world. Some of its most famous dishes, such as sushi and ramen, can be found in a lot of countries, and the popularity of Japanese media means international audiences are familiar with its staple foods. However, there are even more mainstays and local specialties very common in the country that are virtually unknown outside its borders. The aim of Gochisō History is to explore the origins of famous Japanese dishes, highlight less well-known specialties, and share the fascinating world of Japanese food.
"Gochisō" is a Japanese word meaning "feast, gorgeous dinner". As soon as they can speak, all Japanese kids learn to say "Gochisō sama deshita!", which can be translated as "It was a feast!". This ubiquitous expression is used at the end of a meal to thank the guests and cooks for the delicious food.
Whether you are interested in Japanese food and want to discover new dishes, are thinking of visiting the country and want to plan your trip, are a student of Japanese history, language and culture, or simply are curious, it is our hope you will discover something interesting, entertaining or surprising in our pages.
For readers not familiar with Japanese history and culture, we recommend first reading the quick historical primer.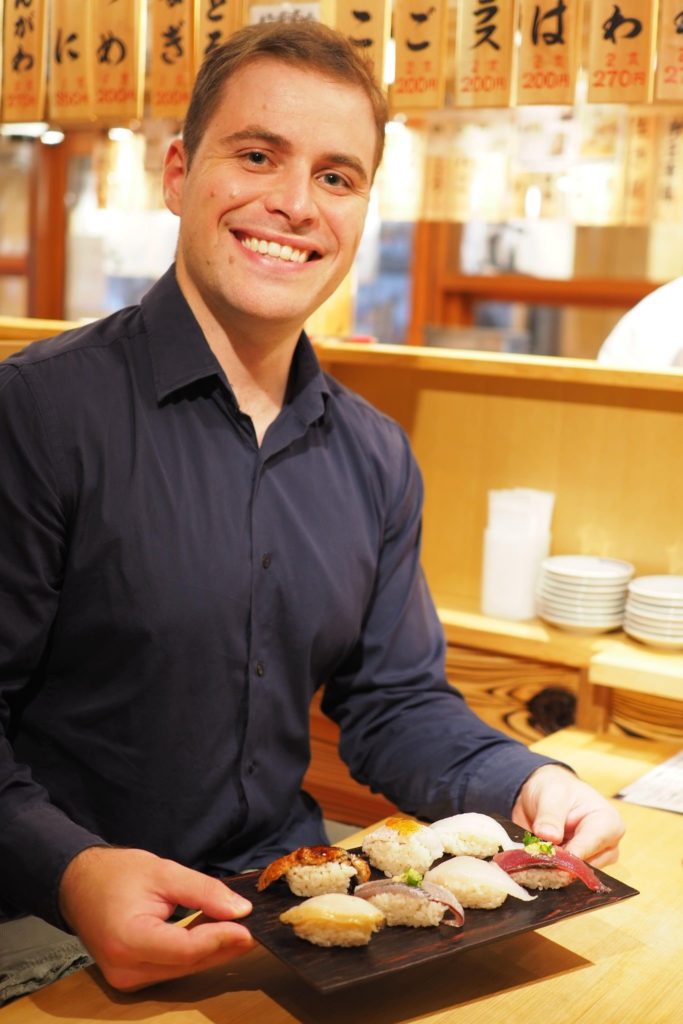 Hello!
My name is Nicolas Terrasson. Born and raised in Geneva, Switzerland, I studied particle physics at the University of Geneva. After graduating with a Master's degree, I moved to Japan and made Tokyo my new home. The people and the customs here have fascinated me, and I have taken upon myself to learn the language and explore the country. I have created Gochisō History to share my enthusiasm for food and history while learning new facets of my passion. My hobbies include playing ultimate frisbee and guitar.
For questions, comments and business inquiries, you can contact us via the contact form at the bottom of the page or by email to contact@gochisohistory.com.